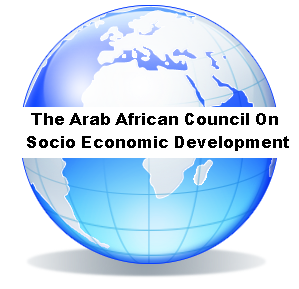 Arab African Council on Socioeconomic Development
The Republic of Kosovo with more than 111 countries recognizing so far is set for 90%+ recognition in 2019 at the UN
Arab African Council on Socioeconomic Development (OTCBB:ACSD)
Recognize The Republic of Kosovo !"
— Dr. Mohamed Zayed
LONDON, ENGLAND, UK, December 31, 2018 /EINPresswire.com/ — The Chairman of the Arab African Council on Socioeconomic Development (AACSED) a regional council of experts supporting initiatives of the United Nations the Arab League and many other International and domestic organizations announced today that they Support Recognition for the Republic of Kosovo and Lobby countries to accept the status worldwide.
Dr. Mohamed Zayed – Chairman of the AACSED and Mr. Fatah Ahmed of the Fatah Foundation (A security and development think tank in London) recently organized a delegation to Mozambique where it is expected the Government there will grant recognition to the country of Kosovo during a celebration on January 20th 2019 and other countries are on board to join the 111+ countries that already recognize the Republic of Kosovo.
Several meetings are scheduled for visits by the Kosovo Minister of Foreign Affairs and Deputy Prime Minister,
Mr. Behgjet Piccoli during 2019 organized through the Arab African Council for Socioeconomic Development (AACSED)
The AACSED is an organization of Experts who promote Socioeconomic Development in the Region and Abroad and support Government and Private sector with Technical and other assistance without charge.
Dr. Mohamed Zayed
AACSED
+20 115 024 9763
email us here
Kosovo History and future

Source: EIN Presswire